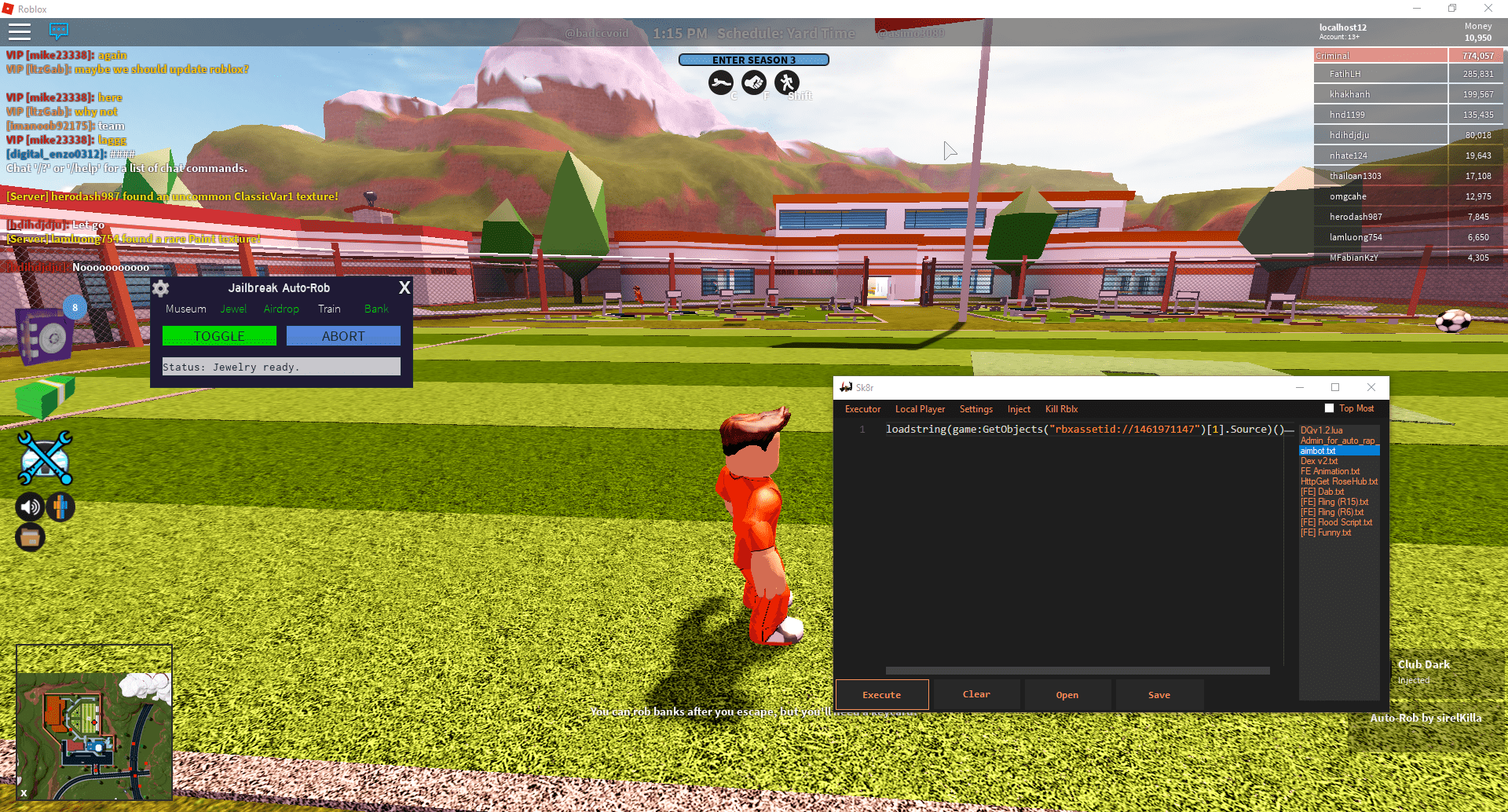 About Sk8r
Sk8r is a full lua executor that can execute almost any scripts. It is currently the best free exploit in ROBLOX. Working as of November 19th, 2019 (This date will not update much but sk8r will always be working).
Sk8r is a level 6/7 lua executor/wrapper with instance caching that allows you to execute various scripts in ROBLOX including dex explorer and infinite yield. It contains a tab called local player allowing you to fly, kill, noclip (walking through walls), teleporting, esp, aimbotting in the new ROBLOX Filtering Enabled age.
Quality Products
I update Sk8r once a week to maintain the exploit as soon as possible. Always trying to make it as good as I can. We hire developers to enhance sk8r if needed.
Virus Free
You must be awared that there are many exploits out there are all detected by the basic anti-virus Windows Defender or basic browsers like chrome/internet explorer. However, sk8r is not detected by any of them.
Trusted by many
Sk8r is one of the most trusted roblox exploits due to its huge user base and it existence on the website. It has survived many months of ban waves unlike many other exploits which got people banned or computer get hacked by some incompetent developers.
Some Facts About Club Dark
Club Dark is the only place that try the best to provide you with the best exploit that has no virus and runs the most scripts